Safety of stem cell therapy for chronic knee pain confirmed in small study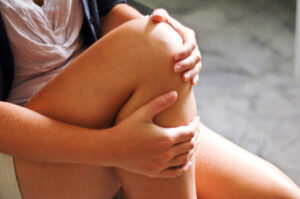 The safety of a new type of stem cell therapy for knee osteoarthritis has been confirmed by research published in a leading academic journal.
What is stem cell therapy?
Stem cells are cells from which all other cells with specialised functions are made. Stem cells can secrete biologically active molecules that benefit injured tissues, so are a promising target in regenerative medicine. Stem-cell therapy is the use of stem cells to treat or prevent a condition, disease or injury.
Is stem cell therapy safe?
Some stem cell treatments have been known to cause tumours, so the team involved in the new research wanted to ensure that their therapy was free from any negative side effects.
What does the new research show?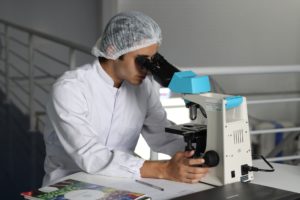 Ten volunteers with knee joint degeneration had stem cells transplanted from the soft tissue in their knees into their injured meniscus. The meniscus is a crescent-shaped cartilage in the knee joint that plays a role in shock absorption. Age-related damage to the meniscus often leads to the progression of osteoarthritis of the knee.
The research team followed their volunteers for five years, doing regular MRI scans of their knees and found that:
Osteoarthritis-related tears to the knee meniscus healed;
And none of the patients experienced any serious side effects from the treatment.
The next steps are to look at the safety of transplanting stem cells donated by someone else.
"This study highlights the ability of a patient's own stem cells to potentially heal torn cartilage in the knee," says Dr Anthony Atala, editor-in-chief of the journal that published the study. "These outcomes suggest a potential approach that could change the overall physical health of patients who suffer from osteoarthritis and experience debilitating joint pain."
Is stem cell therapy available to me?
Different types of stem cell therapy for knee arthritis are available via private clinics in the UK. However, the treatment is currently expensive and some experts say it is not well regulated. Stem cells are an exciting area of future treatment for knee arthritis but for now, a watch and wait approach is recommended.
Click here to read the original research
Arthritis Digest Magazine is selected by Feedspot as one of the Top 5 Arthritis Blogs in 2020.
For more in-depth features, interviews and information, subscribe to Arthritis Digest magazine, a popular title that's published six times a year. Click here for the digital version or tel 01892 354087 to order your hard copy. You'll know what your doctor is talking about, what new drugs are in the pipeline and be up to date on helpful products.