Taking a trip? Handy items for people with arthritis to pack…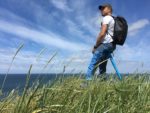 Sit back and relax with Sitpack
Rest your weary pins when you're out and about with Sitpack, a compact, fun and modern alternative to the traditional umbrella/polo seat stick. Designed for people with back or knee problems, Sitpack is inconspicuous enough for anyone to really notice you using it. And it folds up to become miraculously small… to the extent that it can fit in a pocket.
An anti-slip rubber foot means Sitpack can be used both indoors and out for people of all heights, up to a maximum of 100kg weight.
Available from designed2enable for £43.95 (+ £3.75 p&p), visit www.designed2enable.co.uk or tel 0800 772 3771.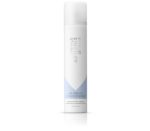 Dry shampoo
A great alternative to washing hair when you're away from home (or the hairdresser), One More Day Shampoo by Philip Kingsley is the ultimate dry shampoo treatment. Designed to absorb excess oil, dirt and sebum in the hair, One More Day Dry Shampoo injects texture and volume into the hair, giving you luscious, fresh locks for one more day.
Available from John Lewis, Marks and Spencer and www.philipkingsley.co.uk for around £17.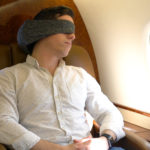 Bon Voyage!
The Voyage Pillow is an eye mask and pillow in one. It's compact and versatile, a must-have for your next trip, adventure or daily commute. The sculpting microbead pillow has a signature poly/spandex band that allows you to customise the way you sleep.
Available from www.amazon.co.uk for around £23.99.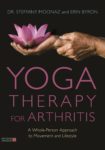 Read on…
A good book is a must on holiday, and what better than Yoga Therapy for Arthritis: A Whole-Person Approach to Movement and Lifestyle by Dr Steffany Moonaz and Erin Byron. Usually £24.99 from all major bookshops.
Top tips: When you're flying or even travelling by coach or train, keep all medications with you and not in checked bags. Take medicines that need to be refrigerated in a small cooler and buy a high-tech pillbox if you need medication reminders. Check ahead to find the closest chemist to where you're staying and even ask your doctor for an extra written prescription to take as a backup.
Looking for ideas for a holiday that takes arthritis into account? Click here for inspiration.