The quest for a good night's sleep is over
A round-up of new products, systems and services with a focus on achieving better shut-eye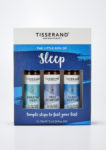 Sleep oil
Tisserand aromatherapy sleep oils are a luxury for the senses that are expertly blended with 100% natural pure essential oils.
This blissful bedtime 3-Step Ritual suggests a simple but effective routine to help people sleep well. Containing Massage & Body Oil for the body and mind, Pillow Mist for your bed and Pulse Point Roller Ball for instant comfort. Beautifully boxed, the 3-Step Ritual To Sleep is an ideal gift for anyone who needs to slow down, relax and sleep well.
Available for £9.96 from Tisserand, visit www.tisserand.com or tel 01273 325 666.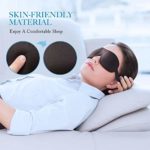 Innovative eye mask
Hate that feeling of pressure when wearing an eye mask? Eliminate the irritation with the Unimi Sleep Mask. Created to give total darkness and comfort to light sleepers, the 3D contoured shape has wider and deeper eye space than traditional flat eye masks, so there is no pressure on the eyelids. Plus it has a soft and adjustable headband, is anti-fade, anti-bacterial, anti-mite, and is made with durable material. Ideal for insomnia, migraine headaches and dry-eye sufferers, fall asleep with comfort and ease.
Available for £8.99 from Amazon www.amazon.co.uk.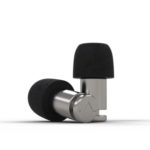 No more snore
Sick of listening to the dulcet tones of a partner snoring and the foam earplugs just aren't cutting it? Ear-Plugs have the solution and it's all in the material. Alloy metal wrapped in a soft foam, this new concept blocks sound from entering the ear canal as opposed to absorbing it. Finally get the uninterrupted night's sleep you deserve.
Available from Ear Plugs for £29.99, visit www.ear-plugs.co.uk or tel 01438 535022.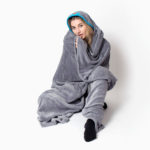 Snug as a bug in a…
… Tuck! Yes, that's right – the Tuck is a versatile blanket that can become a cloak, foot or hand cosy, pillow, summer duvet and much much more. Lovely fleece material brings warmth and comfort to the next level with a simple yet genius design.
Available for £39.99 from Firebox, visit www.firebox.com or tel 0800 802 1420.