The Scilly Isles are a breath-taking archipelago… a must-visit destination, highlights Samuel Thompsett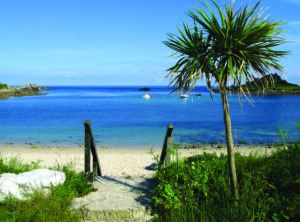 Countless golden beaches grace the shores of the Scilly Isles, five inhabited islands along with 150 islands and rocks. Exceptionally mild, St Mary's, Tresco, St Martin's, Bryher and St Agnes lie 28 miles off Land's End, the most south-westerly point of the UK.
From shipwrecks to Bronze Age burial chambers, there are plenty of interesting places to visit. And when it comes to eating and drinking, the options extend from delectable seafood fine dining to barbeque meals and vegan treats.
Getting there 
There are two ways to reach the Scilly Isles. The Skybus to St Mary's takes just 20 minutes from Land's End airport, 30 minutes from Newquay airport and one hour from Exeter airport.
For people with accessibility issues, however, the Scillonian ferry from Penzance Harbour to St Mary's (less than three hours) may make more sense as the Skybus is accessed via a staircase.
What to do
Travel between the individual islands by boat. There are services every day of the week and all the inhabited islands have their own individual boat services. Taxis are widely available to drive people around the inhabited islands and Isles of Scilly Travel is happy to advise visitors with reduced mobility. Visit www.islesofscilly-travel.co.uk or tel 01736 334220.
Turquoise waters and pale, fine sands mean beaches on The Scilly Isles rival any in the world. St Mary's is the largest island and the gateway to the rest of the islands. Around six square miles, its delights can be experienced by minibus (www.islandrover.co.uk). One of the main points of interest, Bant's Carn, is a Bronze Age tomb; on the slopes below lie the remains of an Iron Age settlement.
Abbey Garden on the Isle of Tresco is a sub-tropical delight, home to 20,000 plants from more than 80 countries. Whilst the garden does have a number of sets of steps, there is an accessible route along shingle paths suitable for wheelchairs. Visit www.tresco.co.uk or tel 01720 424108.
Whilst you're in the gardens, take the opportunity to nip into the Valhalla Museum where you'll find boat-related relics including 30 figureheads and fabulous carvings.
The tall round tower of Cromwell's Castle stands on a low projecting shelf of rock on Tresco and is one of only a few stone fortifications that survive from 1649–60. Visit www.english-heritage.org.uk.
Another of the islands, St Martin's, hosts fantastic star-gazing opportunities at the most south-westerly observatory in the UK (www.cosmosscilly.co.uk).
Where to eat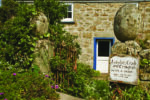 Each island has its trademark foodie delight: St Mary's ale, Tresco beef; Bryher crab; St Agnes ice cream; and St Martins bakery products. Many restaurants will offer lobster… book it 24 hours in advance so the fisherman have time to catch it.
St Mary's On the Quay restaurant and café focuses on local, fresh and quality products served in a fully renovated prominent Grade II listed quay warehouse. On the Quay is accessible to wheelchair users, has designated parking, hand rails, and accessible toilets for disabled visitors. Visit www.onthequay.com.
Where to sleep
The Tregarthen's Hotel and Cottages is probably the best option for people with mobility issues. Offering step-free access and ground floor rooms, staff members at the hotel have disability awareness training, and a disabled toilet can be found in the public area of the hotel. Visit www.tregarthens-hotel.co.uk or tel 01720 422540
Don't miss…
Wine tasting at Holy Vales Wines on St Mary's (£17.50 per person), visit www.holyvalewines.co.uk or tel 01720 422333).
Like what you see? Check our our reviews of The Isle of Wight and The Isle of Arran.