The sooner a patient sees a podiatrist the better the outcome is, explains podiatrist Christopher Joyce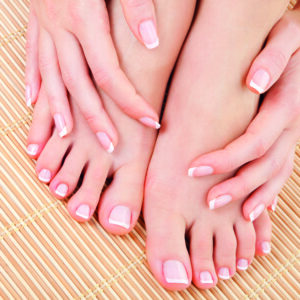 People with all kinds of arthritis may see a podiatrist at any stage of their condition and are likely to have multiple contacts with a podiatrist over the course of their lifetime. Podiatrists see all forms of inflammatory arthritis and other rheumatic conditions at all stages, and have a board and varied input.
Research shows that interventions by a podiatrist early in inflammatory arthritis can improve outcomes in terms of disability and function. However, podiatrists are an underutilised profession in rheumatology and are often few and far between.
Aim of treatment
The goal of the podiatrist in inflammatory arthritis and osteoarthritis is to educate people about their feet, ankles and condition, to improve function and to help them become more active.
How do we do this? A podiatrist provides a holistic approach that includes self-management techniques, footwear advice and exercise programmes if need be. On a practical level we deal with callus debridement, corn removal, nail care and wound management.
Foot orthoses can be prescribed and made by podiatrists to offload painful areas of the foot. More advanced podiatrists offer footwear modifications, steroid injections in problematic joints, ultrasound assessment and imaging interpretation.
The most important advice I issue to people with arthritis is "if you don't use it, you lose it".
Team work
Due to the complex nature of the foot and ankle in rheumatology, I am often in contact with the patient's rheumatology consultants or specialist nurses. As the foot and ankle is not included in any disease activity scores, liaising with the rheumatology team is important to ensure low disease activity and remission is achieved in all parts of the body.
In the community setting I work with physiotherapists, radiologists and occupational therapists as part of an integrated team approach for patients who need multiple areas of management. I liaise with GPs and local practice nurses when dealing with issues such as wound care or nail surgery.
Contact
People are likely to have ongoing contact with their podiatrists if they have foot ulceration, complex fixed deformity or are unable to care for their feet themselves due to possible hand or upper limb issues that limit them in looking after their feet.
Other people may only need a few appointments alongside self-management tactics and education to improve their function and reduce pain. However, podiatrists are always around, so even if we "sign-off" people with arthritis, they can always seek help again.
How can I see a podiatrist?
Rheumatology podiatrists are few and far between, so ask your consultant or specialist nurse if you think you specifically need to see one. However, accessing a general podiatrist is much easier and can be arranged through your GP. The podiatrist should be registered with the Health and Care Professions Council to have the minimum standard of training. Just remember that the sooner a patient sees a podiatrist the better the outcome is.
PS Did you know that Arthritis Digest Magazine is labelled the best UK Arthritis blog from thousands of blogs on the web ranked by traffic, social media followers, domain authority & freshness?