Tiny magnetic particles could be used to manage chronic pain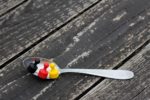 A gel-like material containing tiny magnetic particles may one day be used to manage chronic pain from disease or injury, bioengineers report in Advanced Materials. The study demonstrates the promising use of biomechanical forces that push and pull on cells to treat disease.
"Much of mainstream modern medicine centers on using pharmaceuticals to make chemical or molecular changes inside the body to treat disease," reports Prof Dino Di Carlo, who is involved in the work. "However, recent breakthroughs in the control of forces at small scales have opened up a new treatment idea – using physical force to kick-start helpful changes inside cells. There's a long way to go, but this early work shows this path toward so-called 'mechanoceuticals' is a promising one."
The researchers used small magnetic particles inside a gel to control cell proteins that respond to mechanical stimulation, and which control the flow of certain ions. These proteins are on the cell's membrane and play a role in the sensations of touch and pain.
"Our results show that through exploiting 'neural network homeostasis,' which is the idea of returning a biological system to a stable state, it is possible to lessen the signals of pain through the nervous system," explains Dr Andy Kah Ping Tay, lead author. "Ultimately, this could lead to new ways to provide therapeutic pain relief."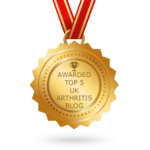 Arthritis Digest Magazine was selected by Feedspot as one of the Top 5 Arthritis Blogs on the internet in 2018.
For more in-depth features, interviews and information, subscribe to Arthritis Digest magazine, a popular title that's published six times a year. Click here for the digital version or tel 0845 643 8470 to order your had copy. You'll know what your doctor is talking about, what new drugs are in the pipeline and be up to date on helpful products.