Tryptophan and magnesium may reduce some fibromyalgia symptoms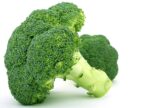 A Mediterranean diet rich in an amino acid called tryptophan and a mineral called magnesium may reduce anxiety, mood disturbance, eating disorders and dissatisfaction with body image in women with fibromyalgia.
Tryptophan is found in a variety of foods including cheese, sesame seeds and soybeans. Magnesium is a mineral; natural sources include dark green leafy vegetables, nuts, seeds, dry beans and whole grains.
A research group split 22 women with fibromyalgia (aged around 49 years old) into groups. Half received a Mediterranean diet enriched with high doses of tryptophan and magnesium; the other group received the standard Mediterranean diet. Their findings are discussed in the International Journal of Environmental Research and Public Health.
Questionnaires were completed by the volunteers at the start of the study and 16 weeks later. Although there was no impact on sleep, the data suggested that "tryptophan and magnesium-enriched Mediterranean diet reduced anxiety symptoms, mood disturbance, eating disorders, and dissatisfaction with body image."
Click here to read the original research.
What to know more about the impact of diet on arthritis, bones and fibromyalgia? All the latest news is here.
Arthritis Digest Magazine was selected by Feedspot as one of the Top 5 Arthritis Blogs on the internet in 2019.
For more in-depth features, interviews and information, subscribe to Arthritis Digest magazine, a popular title that's published six times a year. Click here for the digital version or tel 0845 643 8470 to order your had copy. You'll know what your doctor is talking about, what new drugs are in the pipeline and be up to date on helpful products.