Vitamin D and fish oil supplements reduce risk of autoimmune disease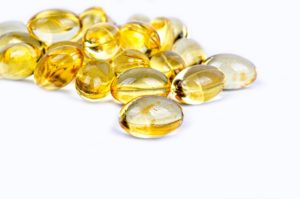 Taking daily vitamin D supplements – or both vitamin D and fish oil supplements – appears to carry a lower risk of developing autoimmune disease, says exciting new research in the British Medical Journal.
Using the supplements over the long-term seems to be important, recommend the scientists who did the work. Autoimmune disease such as rheumatoid arthritis happens when the body's natural defence system mistakenly attacks normal cells. Common conditions include rheumatoid arthritis, psoriasis and thyroid diseases, which increase with age, particularly in women. Both vitamin D and omega-3 fatty acids derived from seafood are known to have a beneficial effect on inflammation and immunity, but until now, no large randomised trials have tested if these supplements lower the risk of autoimmune disease.
New research
So researchers set out to look at the effects of vitamin D and omega-3 fish oil supplements on rates of autoimmune diseases in over 25,000 US adults (average age 67 years old). The volunteers were given vitamin D, omega-3 fatty acids or a placebo. Over a five-year timeframe, a confirmed autoimmune disease was diagnosed in 123 people in the vitamin D group compared with 155 in the placebo group… a 22% lower rate. After the first two years, the findings were even more stark. The vitamin D group then had 39% fewer autoimmune cases than placebo. Similarly, the longer people took omega-3 fatty acid supplements, the less likely they were to be diagnosed with an autoimmune condition. This is the first direct evidence that daily supplementation with either agent – or a combination of vitamin D and omega-3 fatty acids – for five years among older US adults reduces autoimmune disease incidence, with more pronounced effect after two years of supplementation. The researchers say the clinical importance of these findings is high, "given that these are well-tolerated, non-toxic supplements, and that there are no other known effective therapies to reduce rates of autoimmune diseases."
PS Did you know that Arthritis Digest Magazine is labelled the best UK Arthritis blog from thousands of blogs on the web ranked by traffic, social media followers, domain authority & freshness?