Weight loss reduces psoriatic arthritis disease activity in people who are obese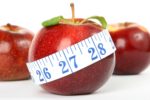 Short-term weight loss combined with a low energy diet has a positive impact on disease activity in those with psoriatic arthritis and obesity. Published in Arthritis Research and Therapy, the new study supports other findings that obesity actually promotes disease activity.
Although we know that people with psoriatic arthritis are more likely to have obesity and this is associated with higher disease activity, there is little research on the effects of weight loss in this context, which is why the new work is of interest.
A total of 41 people (63% women, average 54 years) opted for a very low energy diet (640kcal/day) for 12 to 16 weeks. An energy-restricted diet was then gradually reintroduced. Treatment with conventional drugs continued as normal.
At the start of the study, a higher body mass index was associated with higher disease activity and poorer function.
The average weight loss by the end of the study was 18.7kg, almost 20% of people's original weight.
Key findings
After weight loss, people experienced less swollen joints, had reduced C-reactive protein levels, less psoriasis, better scores on health assessment questionnaires and other measures of quality of life;
The more weight that was lost, the greater the level of improvement;
The percentage of people with minimal disease activity increased from 28% to 54%.
"Short-term weight loss treatment with a very low energy diet was associated with significant positive effects on disease activity in joints, entheses and skin in patients with psoriatic arthritis and obesity," the research group concludes.
Click here to read the original research.
Arthritis Digest Magazine was selected by Feedspot as one of the Top 5 Arthritis Blogs on the internet in 2018.
For more in-depth features, interviews and information, subscribe to Arthritis Digest magazine, a popular title that's published six times a year. Click here for the digital version or tel 0845 643 8470 to order your had copy. You'll know what your doctor is talking about, what new drugs are in the pipeline and be up to date on helpful products.