Cognitive behavioural therapy improves sleep in people with chronic pain – new study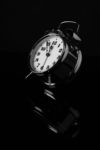 People with painful conditions such as arthritis and fibromyalgia could get a better night's sleep through cognitive behavioural therapy (CBT), says research in the Journal of Clinical Sleep Medicine.
A team from the University of Warwick developed a scale that measures beliefs about pain and sleep, and examined overall quality of sleep in four groups of people who had long-term pain and bad sleeping patterns.
Key findings
People who had a strong belief that they would not be able to sleep because of their pain were more likely to experience insomnia, which in turn made their pain worse;
Arthritis, back pain and fibromyalgia were linked with negative thoughts about insomnia and pain and a vicious circle followed of sleep problems making pain worse and vice-versa;
Getting better sleep resulted in reduced pain levels, particularly in those who received a short course of CBT for insomnia and pain.
"Thoughts can have a direct and/or indirect impact on our emotion, behaviour and even physiology," explains lead author, Dr Nicole Tang. "The way how we think about sleep and its interaction with pain can influence the way how we cope with pain and manage sleeplessness. Based on clinical experience, whilst some of these beliefs are healthy and useful, others are rigid and misinformed."
What is cognitive behavioural therapy?
CBT is a talking therapy that helps people to manage issues by increasing their awareness of their thoughts. This in turn helps people change negative patterns of behaviour and improves their state of mind.
For more in-depth features, interviews and information, subscribe to Arthritis Digest magazine, a popular title that's published six times a year. Click here for the digital version or tel 0845 643 8470 to order your had copy. You'll know what your doctor is talking about, what new drugs are in the pipeline and be up to date on helpful products.