Food & Drink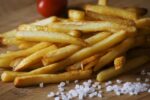 A healthy diet throughout our lives impacts on when and how badly osteoporosis develops in our latter years, experts report in a leading Spanish journal.
Continue reading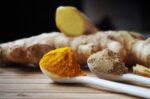 An extract made from turmeric recently performed better than a sham pill for the treatment of osteoarthritis-related knee pain, experts from Australia report.
Continue reading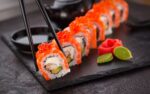 Rheumatology specialists are often asked about precise dietary recommendations for people with rheumatoid arthritis. Other than standard healthy eating advice it can be difficult to give exact instructions as the science at times appears to conflict.
Continue reading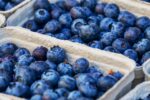 A compound found in blueberries – pterostilbene – is under the spotlight as a potential treatment for inflammatory bowel disease, with wide implications for other inflammatory diseases, the scientists involved claim in a leading academic journal.
Continue reading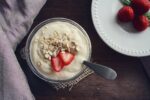 A relatively new foodie fad, probiotics are heralded as having various health benefits, especially where our gut is concerned. More research is looking at the relationship between the gut and inflammation and some believe there is a link. So experts recently analysed the research that specifically looks at the impact probiotics have on inflammatory arthritis and report their findings in Complementary Therapies in Clinical Practice.
Continue reading