Travel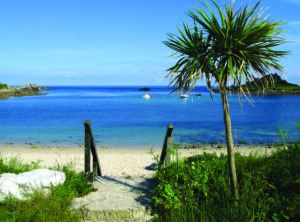 Countless golden beaches grace the shores of the Scilly Isles, five inhabited islands along with 150 islands and rocks. Exceptionally mild, St Mary's, Tresco, St Martin's, Bryher and St Agnes lie 28 miles off Land's End, the most south-westerly point of the UK.
From shipwrecks to Bronze Age burial chambers, there are plenty of interesting places to visit. And when it comes to eating and drinking, the options extend from delectable seafood fine dining to barbeque meals and vegan treats. Continue reading →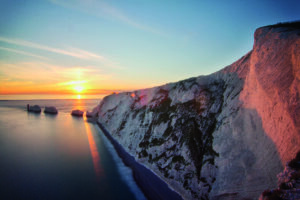 A popular holiday destination since Victorian times, The Isle of Wight is a little milder and sunnier than the rest of the UK. As well as better weather, the island boasts diverse wildlife, plenty of accessible attractions, and must-try foodie haunts.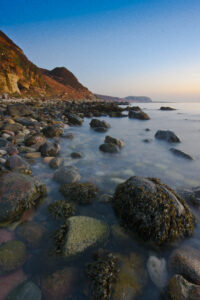 The Highland Fault Line runs through the middle of Arran, dividing the granite peaks of the north from the undulating pastures of the south, and this gives the island its title of "Scotland in Miniature".
With stunning scenery, varied wildlife and great produce, Arran is less than an hour from Scotland's west coast. All of Scotland's Big Five (red squirrel, golden eagle, red deer, otter and seal) can be found on and around the island, and dolphins, porpoise, basking shark and minke whales are not uncommon in the warm coastal waters. Continue reading →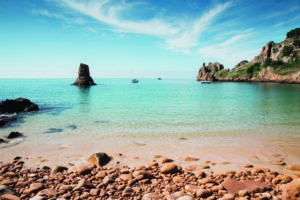 Just a stone's throw away, The Channel Islands offer a taste of paradise – the UK's own exotic archipelago. Seriously, a recent survey found that nearly 80% of Brits can't tell the difference between the Channel Islands and the Caribbean thanks to golden sandy beaches and crystal-clear waters.
Continue reading
Measuring 10 miles long and five miles wide, the sky and sea seem to stretch all around you on Tiree. With its vast expanses of white sand beaches, the island is tranquil, pure and the most westerly island in the Inner Hebrides of Scotland.