Products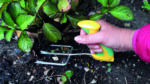 Easy weeding
Peta Easy-Grip Weeder (£14.95) allows the hand and wrist to maintain a stress-free angle to help eliminate strains caused by conventional products. Quality stainless steel with an angled handle that helps keep the hand and wrist in a natural position, reducing the risk of strains and blisters.
Continue reading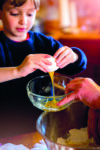 Top tips and tricks for people with arthritis in the kitchen
Put some ready-made meals and pre-prepared ingredients in the freezer to make life easier on days when your arthritis symptoms are worse.
Take water to the kettle in a light plastic jug to avoid having to move/unplug the kettle.
Continue reading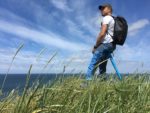 Sit back and relax with Sitpack
Rest your weary pins when you're out and about with Sitpack, a compact, fun and modern alternative to the traditional umbrella/polo seat stick. Designed for people with back or knee problems, Sitpack is inconspicuous enough for anyone to really notice you using it. And it folds up to become miraculously small… to the extent that it can fit in a pocket. Continue reading →
A round-up of new products, systems and services with a focus on achieving better shut-eye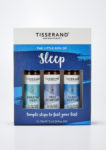 Sleep oil
Tisserand aromatherapy sleep oils are a luxury for the senses that are expertly blended with 100% natural pure essential oils. Continue reading →
Stave off the chill this winter with our recommended cosy feel-good items
Toasty toes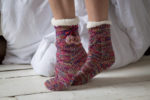 Indulge in a pair of chunky cable knit slipper socks that feature a super-soft, warm sherpa lining and a slip-resistant tread. Continue reading →