Products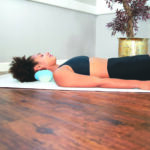 Back pain relief
Relieve back and neck pain and tension with a Posture Key Two Piece Massage Device. One section is for the lower back and the other for behind your neck, allowing the silicone spheres to gently massage these key areas. The spheres vary in height to allow your body to adjust naturally in the areas it needs it most, stimulating, stretching and decompressing tissue.
Visit www.posturite.co.uk or tel 0345 345 0010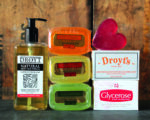 Cleaning up
Here at Arthritis Digest we love Droyt, a Lancashire company that has been making soaps in England for almost 100 years. The master soap makers use only the best quality vegetable or mineral ingredients to make soaps that look gorgeous and feel sensational. The Introductory Soap & Liquid Box (pictured) contains the company's best sellers and is £15 (ex p+p).
Visit www.droyt.com or tel 01257 417251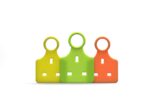 Tug that plug
Plugull is a product for anyone who struggles to pull out stiff and fiddly plugs from sockets, with special consideration for people with hand arthritis. Made from a stiff but easy-to-grip recyclable plastic, Plugull is thin enough to sit between the plug and the socket without interfering with the electrical connection.
£9.95 (ex p+p) for a pack of three, visit www.shop.arthr.com or tel 0808 196 7834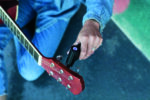 Pitch perfect
An automatic guitar tuner can reduce the strain on your fingers by automatically turning your instruments' pegs for you until they reach the perfect pitch.
Available for around £105, www.roadiemusic.com.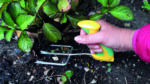 Easy weeding
Peta Easy-Grip Weeder (£14.95) allows the hand and wrist to maintain a stress-free angle to help eliminate strains caused by conventional products. Quality stainless steel with an angled handle that helps keep the hand and wrist in a natural position, reducing the risk of strains and blisters.
Continue reading