Hot sand baths – psammotherapy – in rheumatoid arthritis. Is there any evidence?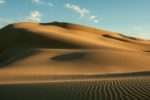 Psammotherapy is a traditional practice in which hot sand baths are used for therapeutic purposes and there is some suggestion that it may be of benefit to people with rheumatic conditions.
A group of researchers recently investigated psammotherapy in the treatment of any disease by looking at the scientific evidence, publishing their findings in Complementary Therapies in Medicine.
Only three studies were deemed of high enough quality to review: one in people with chronic obstructive pulmonary disease, and two in people with rheumatoid arthritis. So more research is definitely needed in this area. Meanwhile, the team concludes:
"Based on available data, no conclusions can be driven on the clinical efficacy of psammotherapy. However, very limited evidence suggests that hot sand baths might be useful in improving symptoms and functionality of patients with some rheumatic and respiratory chronic illnesses."
Psammotherapy is fairly difficult to find in the UK but is often on offer in spa retreats abroad. Consult with your GP of healthcare professional before booking.
Click here to read the original research. 
Arthritis Digest Magazine was selected by Feedspot as one of the Top 5 Arthritis Blogs on the internet in 2018.
For more in-depth features, interviews and information, subscribe to Arthritis Digest magazine, a popular title that's published six times a year. Click here for the digital version or tel 0845 643 8470 to order your had copy. You'll know what your doctor is talking about, what new drugs are in the pipeline and be up to date on helpful products.