Older adults with a fall prevention plan less likely to end up in hospital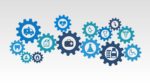 Older adults who are at risk of falling are less likely to experience fall-related hospitalisations when they have a fall prevention plan, says research in The Gerontologist.
A new project called STEADI (which stands for The Centers for Disease Control and Prevention's Stopping Elderly Accidents Deaths and Injuries Initiative) was developed to prevent falls. It involves screening for fall risk; assessing risk factors; and using interventions to reduce fall risk.
Experts wanted to see how effective the idea is. So they looked at data from 12,346 adults aged 65 years or older who had a primary care visit at one of 14 outpatient clinics. They were split into three groups:
(a) At-risk of falling with and no fall plan of care;
(b) At-risk of falling but had a fall plan of care;
(c) Not-at-risk of falling.
The experts found that those with a fall prevention plan of care were 0.6 times less likely to have a fall-related hospitalisation than those without a fall plan of care, a similar level as those people who were not at risk.
"Fall prevention activities such as raising awareness about fall risk, identifying individual risk for fall, discussing fall risk prevention strategies and providing referrals to fall risk reduction programs in the community for older adults were shown to reduce fall-related hospitalizations," says Yvonne Johnston, who is involved in the work. "As a result of these interventions, older adults may be more conscious of conditions that contribute to falls, take steps to modify their home environment to reduce fall risk, and participate in falls prevention programs and physical activities that improve strength and balance."
Arthritis Digest Magazine was selected by Feedspot as one of the Top 5 Arthritis Blogs on the internet in 2018.
For more in-depth features, interviews and information, subscribe to Arthritis Digest magazine, a popular title that's published six times a year. Click here for the digital version or tel 0845 643 8470 to order your had copy. You'll know what your doctor is talking about, what new drugs are in the pipeline and be up to date on helpful products.