Targeting mitochondria after injury may protect against post-traumatic osteoarthritis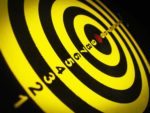 Interrupting a cell's power source after joint fracture could help protect joints from cartilage loss, scientists report.
Mitochondria are the power generators within cells. Post-traumatic osteoarthritis is the progressive cartilage destruction that often happens after people break bones in their joints.
Fractures expose delicate tissue inside joints to a rush of oxygenated blood and inflammatory compounds, which could cause a burst of activity by mitochondria inside cartilage cells. To prevent overactive mitochondria from producing harmful reactive oxygen, scientists have used a compound called amobarbital, which is a sedative sometimes used to treat anxiety that also inhibits energy generation in cells.
The researchers mixed amobarbital into a heat-activated hydrogel that is liquid at room temperature and then solidifies inside the joint to ensure delivery of the compound to the injury site.
Injections of the amobarbital gel into the ankles of minipigs (which are very similar to human ankles) with joint fractures protected the animals from the cartilage-destroying effects of post-traumatic osteoarthritis.
And one year after injury, the cartilage in the treated animals' ankles was less deteriorated compared to controls, and the animals didn't show evidence of arthritis pain.
Lab tests have shown that amobarbital is not toxic to human cartilage cells, so it's an exciting new area of research.
For more in-depth features, interviews and information, subscribe to Arthritis Digest magazine, a popular title that's published six times a year. Click here for the digital version or tel 0845 643 8470 to order your had copy. You'll know what your doctor is talking about, what new drugs are in the pipeline and be up to date on helpful products.