Acupuncture and physiotherapy reduce pain and improve quality of life of people with knee arthritis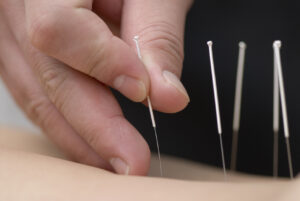 Science shows that acupuncture can be beneficial for some conditions including low back pain, but the jury is still out when it comes to osteoarthritis. That could be set to change. A new study shows that acupuncture relieved pain, improved function and bettered quality of life in people with knee osteoarthritis.
And so did physiotherapy, the researchers report in Pain Physician.  
A total of 100 people with knee osteoarthritis were split into groups. Over a six-week period, half the volunteers received 12 sessions of acupuncture for arthritis; the other half had physiotherapy for arthritis.
Both acupuncture and physiotherapy improved functional status, decreased pain and improved quality of life at the end of the treatment and 12 weeks later. And there were no negative side effects to either approach.
The group concludes that "acupuncture and physiotherapy… have similar effects with regard to pain, functional status, and quality of life,".
Further information
To find someone qualified in both acupuncture and physiotherapy, contact the Acupuncture Association of Chartered Physiotherapists. Visit www.aacp.org.uk or tel 01733 390007.
Interested in acupuncture for arthritis? We've don't plenty of research, read on!
Arthritis Digest Magazine is selected by Feedspot as one of the Top 5 Arthritis Blogs in 2020.
For more in-depth features, interviews and information, subscribe to Arthritis Digest magazine, a popular title that's published six times a year. Click here for the digital version or tel 01892 354087 to order your hard copy. You'll know what your doctor is talking about, what new drugs are in the pipeline and be up to date on helpful products.