Breakthrough in rheumatoid arthritis treatment: meet otilimab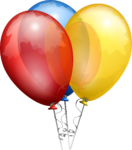 People with rheumatoid arthritis could soon benefit from otilimab, a new biologic drug that continues to perform well in trials. It seems that the drug successfully targets and suppresses inflammatory cytokines and reduces pain.
The new trial explored the clinical effects of otilimab to prevent inflammation, tissue damage and pain in people with rheumatoid arthritis. Varying doses of the drug were given to 222 people with active rheumatoid arthritis every week for five weeks, which then reduced to every other week for a year.
"Otilimab treatment led to a rapid reduction in tender and swollen joints but patients also reported very significant improvements in pain scores," explains Prof Chris Buckley, who heads up the work. "The assumption has always been that if drugs suppress inflammation, they will also help suppress pain, but this hasn't always been the case.
"Now, for the first time we are seeing a biologic therapy, the first in the rheumatoid space, that offers two for the price of one. It's suppressing inflammation, but it's also helping pain, and that's very important to the patient."
Arthritis Digest Magazine is selected by Feedspot as one of the Top 5 Arthritis Blogs in 2020.
For more in-depth features, interviews and information, subscribe to Arthritis Digest magazine, a popular title that's published six times a year. Click here for the digital version or tel 01892 354087 to order your hard copy. You'll know what your doctor is talking about, what new drugs are in the pipeline and be up to date on helpful products.