Fibromyalgia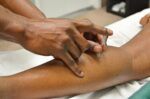 The use of acupuncture may provide relief for knee osteoarthritis, lower back pain and fibromyalgia, says a review of the evidence in Current Rheumatology Reports.
Continue reading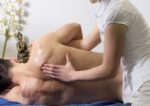 Many people with fibromyalgia say that manual therapy improves their quality of life, and experts may now be more inclined to agree in the light of a new evidence review.
Continue reading

There is growing data regarding the effectiveness of electrotherapy in the management of fibromyalgia-related pain, a research team outlines in Rheumatology International. Continue reading →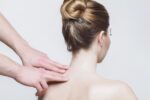 Osteopathic manipulation treatment seems to be a valid and effective instrument for a number of health issues including fibromyalgia and chronic lower back pain. And it's thanks to the release of endocannabinoids (compounds produced by our bodies that are involved with sleep, mood, appetite and memory) and how they link with receptors, a research group outlines in the Journal of Complementary & Integrative Medicine.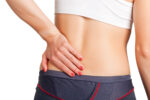 People with axial spondyloarthritis should consider that they may also have fibromyalgia, as one of the first evidence reviews in the area shows that the risk may be high. Continue reading →