Fibromyalgia pain successfully reduced with IV Ketamine treatment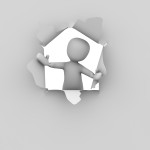 Doctors at the Florida Spine Institute now provide IV Ketamine treatment to fibromyalgia patients who have found that other treatments failed.
Dr Ashraf Hanna, of the institute, explained how the treatment worked on a recent broadcast of CBS News in the US. The news programme featured a patient who said their life had been drastically affected because of constant, debilitating pain.
The patient, Kathryn Barber, a former president of a large international corporation, said she had tried many failed treatments, had to give up her job and was now bedridden. The news programme showed how IV Ketamine had dramatically changed Kathryn's.
She says, "I was suffering from widespread chronic pain and fatigue for 25 years, and after a very long time, I was diagnosed with fibromyalgia in 2007. During this time, I was bedridden and did not have a functional life. My pain was managed with medication, but this did not help my condition. Finally, in 2014, I began IV Ketamine treatment at the Florida Spine Institute with Dr Hanna in Clearwater, Florida.
"This treatment has eliminated my fibromyalgia pain and need for pain medication. It has given me back a quality of life and increased energy to do things I hadn't done before."
Fibromyalgia affects millions of people worldwide. Symptoms include depression, low energy levels and pain throughout the body. The institute says that chronic pain can be affectedly altered or even eliminated by Ketamine infusions which are released into the blood intravenously. Pain that is neuropathic in origin, says the institute, is most responsive.
Dr Hanna, director of pain management at the institute says, "We are very proud and extremely happy to provide IV Ketamine treatment to fibromyalgia patients that have tried many other failed treatments. These patients are really suffering, and many have lost hope. We are able to reduce pain levels dramatically for many patients. Just seeing Kathryn's remarkable recovery is a blessing for us all."
He goes on to explain how the treatment works. "IV Ketamine blocks receptors in the brain that are responsible for releasing chemicals that cause inflammation of the nervous system that in turn can cause fibromyalgia pain symptoms. What makes our program different is that we incorporate physical and psychotherapy so that we not only improve pain, but also improve function, and we have seen amazing results."
He continues, "The Florida Spine Institute offers multi-disciplinary treatment modalities from IV Ketamine Infusion for CRPS/RSD, fibromyalgia and lyme disease, simple acupuncture, physical therapy, a comprehensive wellness program, medication management, and interventional pain management procedures. We can customise the right treatment for each patient instead of being limited to only one minimally-invasive procedure like laser spine surgery."
For more in-depth features, interviews and information, subscribe to Arthritis Digest magazine, a popular title that's published six times a year. Click here for the digital version or tel 0845 643 8470 to order your had copy. You'll know what your doctor is talking about, what new drugs are in the pipeline and be up to date on helpful products