Hormone replacement therapy, osteoporosis and breast cancer risk: expert analysis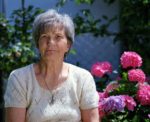 The risk of breast cancer when using hormone replacement therapy (HRT) is higher than previously thought and continues when HRT is stopped, says a report in The Lancet. But Royal Osteoporosis Society experts say that HRT still has an important role to play in osteoporosis care.
The study looked at data from nearly 570,000 postmenopausal women in 58 studies and compared the risk of breast cancer among those who took HRT and those who did not.
No great risk was found in women using HRT for less than one year. But those using HRT for more than one year had an increased risk of developing breast cancer, and their risk increased further the longer HRT was used. Women appeared to remain at an increased risk for 10 or more years after stopping treatment.
HRT replaces sex hormones, particularly oestrogen, that are at a lower level after menopause. It is commonly taken to help relieve menopause symptoms, such as hot flushes and night sweats, but can also be prescribed for osteoporosis to help strengthen bones.
Most women who take HRT for their bones are prescribed combined HRT (containing both oestrogen and progestogen), because oestrogen-only HRT slightly increases the risk of womb cancer.
It has long been recognised that combined HRT increases the risk of developing breast cancer, but this research gives us more information about these risks.
Royal Osteoporosis Society experts reiterate that HRT still has an important place in osteoporosis care and is an appropriate treatment for some women with the condition – particularly those who have had an early menopause – but that treatment decisions for women should be made on an individual basis, depending on their medical history and risk factors.
"HRT continues to be a treatment option for osteoporosis in women aged 60 years or below who are at high risk of breaking a bone and also have troubling menopausal symptoms," says clinical adviser Prof Juliet Compston.
"However, the study does provide additional information about how breast cancer risks don't disappear when HRT is stopped and clear figures for the increase in absolute risk during and after HRT. These need to be taken into consideration and should be included in discussion between healthcare professionals and patients when making decisions about starting HRT."
If you have a question about HRT for osteoporosis or bone health, contact Royal Osteoporosis Society specialist nurses (tel 0808 800 0035 or email nurses@theros.org.uk).
Arthritis Digest Magazine was selected by Feedspot as one of the Top 5 Arthritis Blogs on the internet in 2018.
For more in-depth features, interviews and information, subscribe to Arthritis Digest magazine, a popular title that's published six times a year. Click here for the digital version or tel 0845 643 8470 to order your had copy. You'll know what your doctor is talking about, what new drugs are in the pipeline and be up to date on helpful products.