Inflatable implant could help treat severe back pain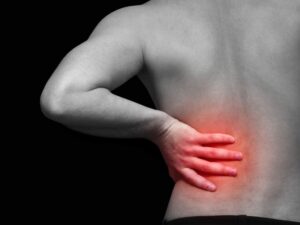 An ultra-thin, inflatable device that can be used to treat severe back pain without the need for invasive surgery has been developed by a team from the University of Cambridge.
Back pain is the leading cause of disability in the UK, costing the economy around £12 billion per year. It can be notoriously difficult to treat back pain.
About the width of a human hair, the new spinal cord stimulation device can be rolled into a tiny cylinder, inserted into a needle, and implanted into the epidural space of the spinal column (the same area where injections are administered to control pain during childbirth).
Once correctly positioned, the device is inflated with water or air so it unrolls like a tiny air mattress, covering a large section of the spinal cord. When connected to a pulse generator, the ultra-thin electrodes start sending small electrical currents to the spinal cord, which disrupt pain signals.
Back pain treatment
Early tests suggest the device could be an effective treatment for back pain and other forms of severe pain that are not improved by painkillers.
Other types of spinal cord stimulation devices are already used for back pain treatment, but those that work best are often bulky and require invasive surgery. An alternative option when it comes to back pain treatment, keyhole devices, tend to be less effective at treating back pain. The new device, however, is the best of both.
"Our goal was to make… a device that's clinically effective but that doesn't require complex and risky surgery," says Dr Christopher Proctor, one of the leaders of the work "This could help bring this life-changing treatment option to many more people."
Tests and clinical trials will be required before the device can be used on people who need back pain treatment.
Arthritis Digest Magazine is selected by Feedspot as one of the Top 5 Arthritis Blogs in 2020.
For more in-depth features, interviews and information, subscribe to Arthritis Digest magazine, a popular title that's published six times a year. Click here for the digital version or tel 01892 354087 to order your hard copy. You'll know what your doctor is talking about, what new drugs are in the pipeline and be up to date on helpful products.