Location of key protein – Del 1 – helps body resolve inflammation says new research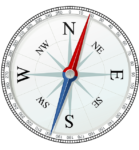 A research team has found a particular protein – Del 1 – that plays a key role in getting the body back to normal after inflammation says a new study in Nature Immunology.
Arthritis is just one of the health conditions that involve chronic inflammation. While inflammation can serve as a normal response to help the body deal with injury or infection, problems arise when it persists, potentially harming surrounding tissues.
To prevent this damage, the body relies on a strategy to actively clear inflammation.
"It's not just extinguishing the fire of inflammation," says George Hajishengallis of the University of Pennsylvania. "You also have to return things to the way they were before the inflammatory destruction."
Dr Hajishengallis and his team previously illuminated a key player in this resolution process, the protein Del-1. Their work has shown that Del-1 has a role in curbing the initiation of inflammation. Now they have found that Del-1 also actively works to clear inflammation. Which function the protein performs depends on the cell type that expresses it.
It is hoped that the research will lead to new treatments for arthritis and other inflammatory conditions.
"Our findings prompted us to propose the 'location principle' in the spatial regulation of the immune response," says Chavakis. "In other words, homeostatic molecules – those responsible for maintaining equilibrium in the body – may perform different regulatory functions depending on their location."
Arthritis Digest Magazine was selected by Feedspot as one of the Top 5 Arthritis Blogs on the internet in 2018.
For more in-depth features, interviews and information, subscribe to Arthritis Digest magazine, a popular title that's published six times a year. Click here for the digital version or tel 0845 643 8470 to order your had copy. You'll know what your doctor is talking about, what new drugs are in the pipeline and be up to date on helpful products.