New drug filgotinib may offer hope to some people with rheumatoid arthritis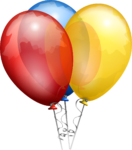 People with rheumatoid arthritis who have an inadequate response to biologic DMARDs may enjoy  improved signs and symptoms after receiving daily doses of filgotinib, experts report in the Journal of the American Medical Association.
Filgotinib is not yet available in the UK but this new study (involving 449 people) suggests it may have a role in the future treatment of some people with rheumatoid arthritis.
"The study demonstrates that this new selective JAK1 inhibitor works well in patients who have failed standard of care therapies," Dr Mark Genovese, explained to Healio Rheumatology. "The greatest significance to me was the number of patients who could achieve low disease or even remission at 12 and at 24 weeks in this refractory group, including those who had failed three or more biologic agents."
More than double the people on filgotinib improved compared to people on a sham drug in terms of the number of tender and swollen joints and other symptoms including function and pain. But there were side effects. For the most part, these were limited to increased likelihood of catching a cold, headaches and upper respiratory infection. A few people were affected by herpes zoster and one had a retinal vein occlusion. But there were no cases of opportunistic infections, active tuberculosis, malignancies or gastrointestinal perforations.
"This report should provide optimism and hope for those patients who are getting inadequate responses from their current therapy," suggests Dr Mark Genovese.
Arthritis Digest Magazine was selected by Feedspot as one of the Top 5 Arthritis Blogs on the internet in 2018.
For more in-depth features, interviews and information, subscribe to Arthritis Digest magazine, a popular title that's published six times a year. Click here for the digital version or tel 0845 643 8470 to order your had copy. You'll know what your doctor is talking about, what new drugs are in the pipeline and be up to date on helpful products.