Methotrexate drug holiday may improve flu vaccine efficacy in rheumatoid arthritis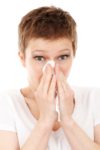 People with rheumatoid arthritis who stop taking methotrexate treatment for two weeks after they have a seasonal flu shot can improve the vaccine's efficacy without increasing rheumatoid arthritis disease activity, according to new research presented at a US rheumatology conference.
Methotrexate, a widely used immunosuppressant, is known to lower vaccine efficacy in people with rheumatoid arthritis. So researchers investigated if people with rheumatoid arthritis could improve their response to flu vaccinations by temporarily pausing methotrexate use for two weeks after their flu shot.
"Rheumatoid arthritis patients are more susceptible to infections, including seasonal flu, due to their underlying abnormal immune function and the treatment-associated immune suppression," explains Dr Jin Kyun Park, lead author. "Rheumatoid arthritis patients taking methotrexate are at even higher risk of infection and infection-related complications, so it's important that they be vaccinated against preventable infectious diseases. However, the immune suppression decreases vaccine response."
New findings
A total of 316 people with who were taking methotrexate were split into two groups: 156 continued their regular methotrexate and 160 discontinued their dose for two weeks after receiving their flu shot.
76% of people who temporarily discontinued their methotrexate dose achieved a satisfactory vaccine response compared to 55% of those who continued their regular dosing;
All patients in the study tolerated the vaccine well;
Disease activity after vaccination was the same in both patient groups.
"The findings of this study have several potential clinical implications. First, we show a novel, effective, but simple way to improve vaccine response in rheumatoid arthritis patients who take methotrexate. Holding methotrexate for two weeks after vaccination improved vaccine response significantly without increasing disease activity. Therefore, patients should be advised to hold methotrexate for two weeks after vaccination.
"This approach can be applied to other vaccines, such as pneumonia or zoster. Also, despite the well-known clinical experience that joint symptoms improve three to six weeks after starting methotrexate, our findings indicate that the drug has immediate effects on immune response. Short-term methotrexate discontinuation could be considered in situations of immunologic challenges such as infections or surgery."
For more in-depth features, interviews and information, subscribe to Arthritis Digest magazine, a popular title that's published six times a year. Click here for the digital version or tel 0845 643 8470 to order your had copy. You'll know what your doctor is talking about, what new drugs are in the pipeline and be up to date on helpful products.