Achieving a good night's sleep can be difficult, especially for people with arthritis, but Dr Rob Hicks is here to help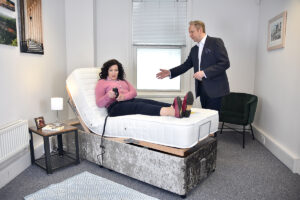 Many people with arthritis have an increased risk of sleep disturbance. Let's look at why this may be, and the positive changes that can be made to help those sleeping with arthritis have the best chance of reaching the holy grail of a good night's sleep. Information, after all, is power.
ARTHRITIS AND SLEEP
Why can arthritis pain be worse at night? The intricate relationship between arthritis, sleep and pain is difficult to unravel. Research shows that while pain is a predictor of sleep disturbance, there is a strong association the other way too, i.e. that sleep disturbance is a predictor of pain. This suggests that if someone can sleep with arthritis – even if they suffer pain – their pain may ultimately reduce.
Most people are aware of the standard advice to help improve sleep – not eating heavy meals before bed, avoiding alcohol and caffeine before retiring to bed, leaving screens out of the bedroom, etc. Your GP can offer help and advice, and the NHS has published comprehensive recommendations for people looking for general advice about achieving good sleep.
So let's take the opportunity turn to more specific tips for how to sleep with arthritis.
HOW TO EASE ARTHRITIS PAIN IN BED
Trying out different positions when sleeping with arthritis can help – for example, sleeping on your back, your side, or your front – to see if any of these positions result in falling asleep sooner, or staying asleep for longer.
If you find that your arthritis pain while sleeping reduces with your legs or back slightly elevated, you might consider an adjustable bed. These are designed to allow you to find a position of optimum comfort at the touch of a button, and can be custom-made so they fit your own height, weight, health needs and bedroom style.
HOW TO CHOOSE A MATTRESS FOR ARTHRITIS
When discussing arthritis and sleep, Versus Arthritis recommends that "if your mattress is old or uncomfortable, you should probably consider replacing it." With so many options available, it can be difficult to know where to start when searching for the best mattress for arthritis.
Experts have found that people with musculoskeletal conditions who use a medium-firm mattress have reduced back pain and fall asleep quicker. But there is no single solution for choosing a mattress for arthritis. So do your research and take a methodical approach:
Step 1. Decide if you want a soft, medium or firm mattress – or a combination of two, for example medium firm.
Step 2. Look into the three main options: pocket sprung, memory foam or latex – in fact, nowadays it is possible to have a combination of two of these. Each type of mattress has benefits for people with arthritis so it comes down to personal preference:
Pocket sprung has multiple tiny springs, each of which acts independently. These mattresses should provide support across your body, supporting your contours, and can be helpful for people who share a bed.
Memory foam is a mouldable material that responds to weight and temperature, and has hypoallergenic properties. These are designed to provide consistent support, maintain posture and align the spine horizontally when sleeping on your side.
Latex is a durable and breathable material that should conform to your body shape to provide flexible yet firm support.
Step 3. Read reviews about the mattresses you are interested in and their suppliers.
Step 4. Try before you buy. Some companies will bring mattresses to your home for you to try out. Take time to talk through your needs, the options and benefits, and make an informed decision about which mattress is best for your arthritis.
Be aware too that a medium-firm mattress that is "self-adjusted is optimal for promoting sleep comfort, quality, and spinal alignment," according to a wide-reaching review of the evidence.
Is there a best bed or best mattress for those with arthritis? The simple answer is yes. But the best bed and mattress for your arthritis will not necessarily be the same as someone else's. So, ensure that you engage with a company that is passionate about sleep, comfort, mobility furniture and solving real challenges for real people.
FURTHER INFORMATION
For more information about mattresses, adjustable beds, homecare beds and rise and recline chairs, download the brochure from The Mobility Furniture Company or tel 0808 2651372 for further information.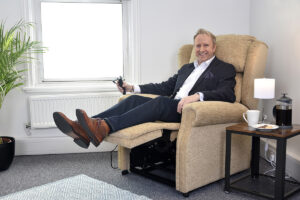 A little bit more about Dr Rob Hicks:
One of the UK's most popular and well-known media-doctors, Dr Rob Hicks is an experienced GP who lives with his family in Greater London.
He is the resident doctor on "The Chrissy B Show", medical adviser to the TV drama "Doctors", and is regularly heard on the radio.
A prolific health writer and medical journalist, Dr Rob Hicks has written three books and regularly contributes to magazines and national newspapers.
Check out Dr Rob Hicks's website and find him on Twitter and Instagram.
Click here to read the original source.