Agents linked to industrialisation may be the root of inflammatory arthritis due to their impact on the gut lining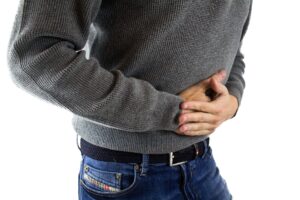 The impact of modern living on the gut's epithelial barrier may be to blame for inflammatory arthritis and other conditions a research team suggests in a leading journal.
Autoimmune disease and allergies are on the rise, especially in industrialised countries, and are now thought to affect over one billion people worldwide. Their prevalence is increasing in developing countries in line with rates of industrialisation.
A team of experts has looked at the research and suggests that "agents linked to industrialization, urbanization and modern life underlies the rise in allergic, autoimmune and other chronic conditions". They suggest these agents may be damaging the important barrier within the gut (epithelial barrier).
We know that the body's natural barriers (skin, mucous, etc) protect us from infections, toxins, pollutants and allergens. A defective barrier within the gut (epithelial barrier) could come into play in conditions such as rheumatoid arthritis, lupus, ankylosing spondylitis, atopic dermatitis, coeliac disease and inflammatory bowel disease.
The experts suggest that "immune responses to dysbiotic microbiota that cross the damaged barrier may be involved in the development of these diseases".
Click here to read the original findings.
Arthritis Digest Magazine is selected by Feedspot as one of the Top 5 Arthritis Blogs in 2020.
For more in-depth features, interviews and information, subscribe to Arthritis Digest magazine, a popular title that's published six times a year. Click here for the digital version or tel 01892 354087 to order your hard copy. You'll know what your doctor is talking about, what new drugs are in the pipeline and be up to date on helpful products.