Aromatherapy benefits people with arthritis says evidence review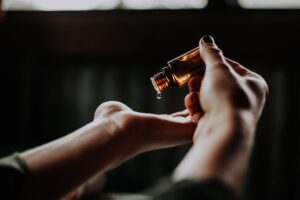 The use of aromatherapy in arthritis and other rheumatic conditions is given the thumbs up in a new evidence review, and lavender oil is the most popular.
Studies that looked at the benefits of aromatherapy for arthritis and other rheumatic conditions, including osteoarthritis, rheumatoid arthritis and fibromyalgia were included in the analysis.
There were lots of differences between the studies, for example, duration of oil use varied from two weeks to 12 weeks. However, the outcome of the review was widely positive in favour of essential oils. While lots of different oils were used, lavender was most common, followed by ginger and rosemary.
"All studies but one demonstrated the efficacy of aromatherapy," the researchers conclude, relaying that "there are few reports on essential oils in rheumatic disease" and more are needed.
What is aromatherapy?
Aromatherapy is the use of plant essential oils for therapeutic purposes. Each oil has its own special therapeutic properties, and can be used or applied in a variety of ways, including:
Body massage, with the oils blended in a carrier oil or cream;
By adding a few drops to warm bath water;
Through steam inhalation or vaporisers;
In creams and lotions for individual use;
In compresses.
Source: The Federation of Holistic Therapists
Click here to read the original research.
To read more about arthritis and aromatherapy, click here.