Cognitive behavioural therapy improves arthritis pain and insomnia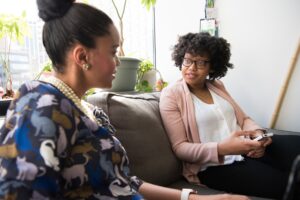 Cognitive behavioural therapy (CBT) via a telephone call may improve sleep, tiredness levels and pain in people with osteoarthritis and insomnia, experts report in JAMA Internal Medicine.
CBT is a talking therapy that can help people manage problems by changing the way they think and behave.
In this new study, a total of 327 older people who had chronic sleep and osteoarthritis symptoms had six telephone sessions (each lasted about 25 minutes) for eight weeks. They filled out sleep diaries every day.
Around half of the volunteers were in the CBT group, so received instruction about sleep restriction, sleep hygiene and techniques to help them notice and change their negative thinking patterns. The other half were in the education group, so received information about sleep and osteoarthritis.
Key findings
Two months after the study, fatigue scores were lower in both groups, but more in the CBT group;
One year after the study had finished, 56% of people in the CBT group had reduced insomnia and 26% of people in the education group had reduced insomnia;
Although pain improved after treatment, the difference was not sustained after 12 months.
The research was so positive in favour of CBT that Prof Susan McCurry, who is involved in the research, suggests "scalable delivery models of cognitive behavioral therapy for insomnia, an effective treatment, are needed for widespread implementation."
Click here for more osteoarthritis research.
Arthritis Digest Magazine is selected by Feedspot as one of the Top 5 Arthritis Blogs in 2020.
For more in-depth features, interviews and information, subscribe to Arthritis Digest magazine, a popular title that's published six times a year. Click here for the digital version or tel 01892 354087 to order your hard copy. You'll know what your doctor is talking about, what new drugs are in the pipeline and be up to date on helpful products.