Discovery of enhanced bone growth could lead to new osteoporosis treatments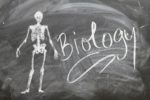 A dramatic pattern of bone growth has been discovered in female mice, a finding that could lead to stronger bone density in women and new treatments for osteoporosis in older women, a research group writes in Nature Communications.
Over 200 million people worldwide suffer from osteoporosis, in which bones weaken and can easily fracture. Women are at particularly high risk of osteoporosis after menopause.
Now researchers have found that blocking a set of signals from a small number of neurons in the brain causes female, but not male, mice to build super-strong bones (up to 800% stronger) and maintain them into old age. These neurons may play an important role in controlling women's bone density.
Further experiments showed that the altered mice maintained their enhanced bone density well into old age.
"We think we have identified a new pathway by which the brain regulates bone density that holds great promise because it allows the body to shift new bone formation into overdrive," highlights co-author Dr Stephanie Correa. "I was immediately struck by the size of the effect. We knew right away it was a game-changer and presented a new, exciting direction with potential applications for improving women's health."
Click here to read the original research. To read more on arthritis and diet, click here.
Arthritis Digest Magazine was selected by Feedspot as one of the Top 5 Arthritis Blogs on the internet in 2018.
For more in-depth features, interviews and information, subscribe to Arthritis Digest magazine, a popular title that's published six times a year. Click here for the digital version or tel 0845 643 8470 to order your had copy. You'll know what your doctor is talking about, what new drugs are in the pipeline and be up to date on helpful products.