Single infusion of rituximab slows development of rheumatoid arthritis – new research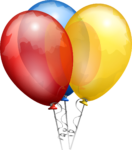 One 1,000mg infusion of rituximab seems to slows the development of arthritis in people who are at risk of rheumatoid arthritis, experts highlight in the Annals of the Rheumatic Diseases.
A total of 81 people with joint pain but no clinical evidence of arthritis were split into groups: 41 people received a 1,000mg infusion of rituximab and 40 people were given a sham drug.
The volunteers were followed up for 29 months during which time 37% developed arthritis. The risk for arthritis in the sham drug group was 40% but this was decreased by 55% for people who were given rituximab.
Furthermore, when 25% of the volunteers had developed arthritis, treatment with rituximab delayed arthritis by 12 months compared to the sham drug. Dr Paul Tak, who led the work, comments:
"The results of this study support the view that it may be easier to control the disease process by targeted intervention before signs and symptoms of arthritis have developed, which suggests the existence of a 'preventive window of opportunity."
Arthritis Digest Magazine was selected by Feedspot as one of the Top 5 Arthritis Blogs on the internet in 2018.
For more in-depth features, interviews and information, subscribe to Arthritis Digest magazine, a popular title that's published six times a year. Click here for the digital version or tel 0845 643 8470 to order your had copy. You'll know what your doctor is talking about, what new drugs are in the pipeline and be up to date on helpful products.