Few high-risk women are started on bisphosphonates says evidence review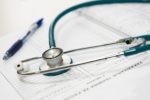 A review of the way in which osteoporosis is treated so as to prevent fractures has been published in the Journal of Internal Medicine, highlighting that clinical evidence should be used to inform treatment decisions.
Research shows that antiresorptive drugs are the most widely used osteoporosis medications, increasing bone mineral density and reduce the risk of vertebral (by 40-70%), nonvertebral (by 25-40%) and hip fractures (by 40-53%) in postmenopausal women with osteoporosis.
Yet due to the risk of rare side-effects, the use of bisphosphonates has been limited to up to 10 years with oral bisphosphonates and six years with intravenous zoledronic acid. And despite their well-proven efficacy and safety, few women at high risk of fracture are started on treatment.
Anabolic therapy with teriparatide was recently found to be superior to the bisphosphonate risedronate in preventing vertebral and clinical fractures in postmenopausal women with vertebral fracture.
Treatment with the sclerostin antibody romosozumab increases bone mineral density better and quicker than alendronate and is superior to alendronate in reducing the risk of vertebral and nonvertebral fracture in postmenopausal women with osteoporosis.
"For patients with severe osteoporosis and high fracture risk, bisphosphonates alone are unlikely to be able to provide long-term protection against fracture and restore bone mineral density," the researchers say. "For those patients, sequential treatment, starting with a bone-building drug (e.g. teriparatide), followed by an antiresorptive, will likely provide better long-term fracture prevention and should be the golden standard of future osteoporosis treatment."
Click here to read the original findings.
Arthritis Digest Magazine was selected by Feedspot as one of the Top 5 Arthritis Blogs on the internet in 2018.
For more in-depth features, interviews and information, subscribe to Arthritis Digest magazine, a popular title that's published six times a year. Click here for the digital version or tel 0845 643 8470 to order your had copy. You'll know what your doctor is talking about, what new drugs are in the pipeline and be up to date on helpful products.