Genes predict response to rheumatoid arthritis treatment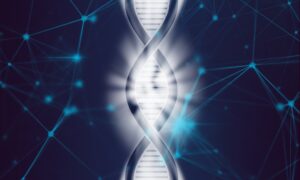 Precision medicine is one step closer say researchers who have identified genes associated with resistance to arthritis drugs. It is hoped the findings may pave the way for future drug development.
New UK research in Nature Medicine has shown that molecular profiling of the diseased joint tissue can impact whether specific drug treatments will work to treat rheumatoid arthritis. There has been plenty of progress in arthritis treatment, but around 40% of people do not respond to specific drug therapies, and 5–20% of people are resistant to all current forms of medication.
Scientists carried biopsies of 164 people with arthritis and tested their responses to two common arthritis drugs, rituximab or tocilizumab. They looked at the cases where patients did not respond to treatment and found that there were 1,277 genes that were unique to them specifically. Algorithms were developed to predict which treatment would work best for people.
The study strongly supports the case for gene profiling biopsies from arthritic joints.
"Incorporating molecular information prior to prescribing arthritis treatments to patients could forever change the way we treat the condition," says Prof Costantino Pitzalis who led the work. "Patients would benefit from a personalised approach that has a far greater chance of success, rather than the trial-and-error drug prescription that is currently the norm."
PS Did you know that Arthritis Digest Magazine is labelled the best UK Arthritis blog from thousands of blogs on the web ranked by traffic, social media followers, domain authority & freshness?