Identification of over 500 genetic determinants will lead to new osteoporosis treatments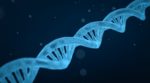 A new "atlas" of genetic influences on osteoporosis provides exciting opportunities for the development of drugs to prevent or treat osteoporosis, a research group explains in Nature Genetics.
The experts assessed genes from over 426,000 people in the UK. Of the 518 genetic determinants isolated, 301 are new discoveries. Together, they explain 20% of the genetic variance associated with osteoporosis.
"Our findings represent significant progress in highlighting drug development opportunities," explains Prof Brent Richards, the lead investigator of the study. "This set of genetic changes that influence bone mineral density provides drug targets that are likely to be helpful for osteoporotic fracture prevention.
"We currently have few treatment options and many patients who are at high risk of fractures do not take current medications because of fear of side effects. Notwithstanding that it is always better to prevent than to treat. We can prescribe injectables that build bone, but they are prohibitively expensive. We have medications that prevent loss of bone, but they must be taken on a strict schedule. As a result, the number of people who should be treated, but are not, is high. Therefore, we believe that we will have greater success in getting patients to follow a treatment regimen when it can be simplified."
For osteoporosis support in the UK contact the National Osteoporosis Society.
Arthritis Digest Magazine was selected by Feedspot as one of the Top 5 Arthritis Blogs on the internet in 2018.
For more in-depth features, interviews and information, subscribe to Arthritis Digest magazine, a popular title that's published six times a year. Click here for the digital version or tel 0845 643 8470 to order your had copy. You'll know what your doctor is talking about, what new drugs are in the pipeline and be up to date on helpful products.