Massage – myofascial release – could improve fibromyalgia symptoms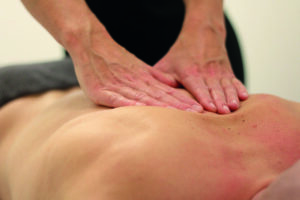 Myofascial release – by a therapist or self-administered – seems to lead to better sleep, less pain and higher quality of life for people with fibromyalgia.
What is myofascial release?
Fascia is a tough, elastic and thin connective tissue that wraps most structures within the body, including muscles. Myofascial release is massage that may be useful for treating skeletal muscle immobility and pain by relaxing contracted muscles, improving circulation and stimulating the stretch reflex in muscles.
Does myofascial release help in fibromyalgia?
Some studies have highlighted that myofascial release may benefit people with fibromyalgia, so a team reviewed the evidence and found that pain is reduced immediately after myofascial release. And the positive effects are still felt six months later. Only six studies involving 280 people were found to be relevant, so the team suggests that more research is needed. Meanwhile, however, "the review demonstrated moderate evidence for the effect of therapist administered and self-myofascial release in improving pain, sleep and quality of life… in fibromyalgia syndrome patients".
Where can I find myofascial release therapy?
The Federation of Holistic Therapists has a list of therapists who are properly trained in myofascial release. Visit
www.fht.org.uk
for further information.
For more in-depth features, interviews and information, subscribe to Arthritis Digest magazine, a popular title that's published six times a year. Click here for the digital version or tel 01892 354087 to order your hard copy. You'll know what your doctor is talking about, what new drugs are in the pipeline and be up to date on helpful products.