More than half of people with arthritis surveyed in US report cannabidiol (CBD) use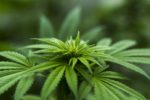 Nearly 60% of people with arthritis say they use cannabidiol (CBD) products to manage pain and other symptoms despite limited evidence showing that the products work or are safe, according to US findings presented at the Annual European Congress of Rheumatology.
A survey of over 1,000 people with arthritis (46% had rheumatoid arthritis) found that less than 30% of the group were satisfied with their treatment. Analysis of the data reveals that 57% of patients reported trying medical marijuana or CBD for a number of reasons:
Addressing symptoms despite other medication use – 44%
Addressing symptoms while taking less or no medication – 30%
Nothing else worked to treat the condition – 18%
Former recreational user and wanted to try it for their diagnosis – 13%
The results also show that more than 53% of people surveyed had used medical marijuana instead of prescribed medications.
Friends, physicians and online information were the main places that people learned about CBD or medical marijuana. Regardless of marijuana or CBD use, about two-thirds of the cohort wanted information about its use.
"What's most concerning about the study results is that so many people with serious conditions are trying marijuana for medical use or cannabidiol in the absence of high-quality evidence about their safety, effectiveness and appropriate dosing," says Dr Benjamin Nowell, who is involved in the research.
"We weren't entirely surprised that so many participants reported their use of these substances for what they deem medical reasons, particularly since these products are becoming easier to obtain, less stigmatized and more widely publicized. Plus, despite the efforts of rheumatologists and their patients to find an effective arthritis treatment and management strategy, there are still many patients who seek additional relief for chronic symptoms.
"Our study underscores the urgent need to conduct randomized controlled trials to study their effectiveness at addressing symptoms common to arthritis as well as their potential to interact with other medications."
Arthritis Digest Magazine was selected by Feedspot as one of the Top 5 Arthritis Blogs on the internet in 2018.
For more in-depth features, interviews and information, subscribe to Arthritis Digest magazine, a popular title that's published six times a year. Click here for the digital version or tel 0845 643 8470 to order your had copy. You'll know what your doctor is talking about, what new drugs are in the pipeline and be up to date on helpful products.