Physical exercise reverses functional decline in the over-75s says new study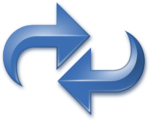 A research project highlights the vital part that a personal exercise plan can play in the quality of life of older people, a team reports in the Journal of the American Medical Association.
A total of 370 volunteers aged over 75 years took part in a controlled programme of strength, balance and walking exercises adapted to their personal situations, even during the acute phase of their diseases. Depending on the status of each patient, training intensity ranged from 30% to 60% of their muscular capacity. Sessions lasted for 20 minutes twice a day over five to seven days under the supervision of experts in the field of physical exercise for the elderly.
The programme of physical activity was adapted from the VIVIfrail training programme that has already been used on around 1,000 frail people from around Europe.
This new research found the adapted programme was "a significant support in preventing frailty, a factor in eliminating complications linked to passive stay in hospital and a means of motivation for overcoming disease." It also improved aspects such as cognitive status and life quality and had no side effects or increase in hospital stay.
"Our study shows that intervention involving, innovative, personalised multicomponent physical exercise that includes moderate intensity endurance training over a very short period of time, five days on average, has a significant benefit on routine care and may help to reverse the functional and cognitive deterioration associated with the hospitalisation of the elderly," says Prof Nicolás Martínez-Velilla. "Nevertheless, this intervention did not change the rate of re-admittance or mortality three months later. In such an elderly population as those in the study and with a theoretically short life expectancy following hospitalisation, the aim of our intervention was not to increase the quantity but the quality of life."
The head of the Geriatric Service at the Hospital Complex of Navarre comments:
"Until now, no one had suggested that patients of this type (elderly people with a range of diseases) could benefit in just five days from a personalised exercise programme far removed from the usual message of 'get up and walk along the corridor a little' or 'rest in bed or in an armchair."
Click here to read the original research. 
Arthritis Digest Magazine was selected by Feedspot as one of the Top 5 Arthritis Blogs on the internet in 2018.
For more in-depth features, interviews and information, subscribe to Arthritis Digest magazine, a popular title that's published six times a year. Click here for the digital version or tel 0845 643 8470 to order your had copy. You'll know what your doctor is talking about, what new drugs are in the pipeline and be up to date on helpful products.