Does fibromyalgia have a greater impact on daily life than other rheumatic diseases?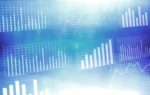 People with fibromyalgia may find it more difficult to adjust to their disease and use poorer strategies to cope with pain than people with rheumatoid arthritis, spondyloarthritis or Sjögren's syndrome says research in Pain Medicine.
A team examined the impact of fibromyalgia on psychological adaptation in people with fibromyalgia compared with other rheumatic diseases. The volunteers comprised 165 women who had fibromyalgia (48), rheumatoid arthritis (47), spondyloarthritis (47) and Sjögren's syndrome (23).
Using questionnaires and interviews the study team established that anxiety and depressive disorders were more common in people with fibromyalgia. They had higher scores when it came to impact of the disease, physical symptoms, pain and fatigue than women with rheumatoid arthritis and reported more fatigue than people with spondyloarthritis.
People with fibromyalgia used more maladaptive coping strategies (ie they didn't distance themselves from pain or ignore it and were more likely to catastrophise).
"Compared with other rheumatic diseases, fibromyalgia has a greater impact on daily life," the study authors say. "Patients have more difficulty adjusting to the disease and generally use poorer strategies to cope with pain."
Healthcare professionals and support groups need to provide information and tools to people with fibromyalgia to enable them to manage their symptoms more effectively.
Click here to read the original research. 
Arthritis Digest Magazine was selected by Feedspot as one of the Top 5 Arthritis Blogs on the internet in 2018.
For more in-depth features, interviews and information, subscribe to Arthritis Digest magazine, a popular title that's published six times a year. Click here for the digital version or tel 0845 643 8470 to order your had copy. You'll know what your doctor is talking about, what new drugs are in the pipeline and be up to date on helpful products.