Early treatment of rheumatoid arthritis is key says evidence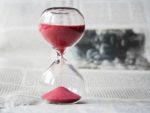 Treating rheumatoid arthritis early may allow safer and cheaper therapies to work, as once full-blown rheumatoid arthritis has developed, very powerful medications are usually needed to control the disease. The message in a discussion published in Clinical Therapeutics is clear: "This is like stopping a fire when it is still at the stage of a candle – pretty easy. However, stopping a fire once a full-blow forest fire has developed is very hard."
Identifying people before they develop the disorder could significantly alter the course of disease and spare people its damaging effects. But prevention of autoimmune diseases is still new territory and there is a lot to learn.
"Most autoimmune diseases are only identified once an individual gets 'sick'… for example, with rheumatoid arthritis, once someone has painful, swollen joints," says Dr Tsang Tommy Cheung, one of the editors. "Blood-based tests can now identify individuals who are at risk before they feel sick, opening a whole new world of screening and possible prevention."
The issue identifies several challenges:
Society needs to invest in prevention of rheumatoid arthritis, including groups such as governments, the insurance industry and pharmaceutical companies;
Find prevention approaches that work, whether drugs or lifestyle changes;
Identifying people at-risk for future rheumatoid arthritis through population-based blood tests or other approaches;
Patient preference is a major challenge: asking people at risk of rheumatoid arthritis to take medications with possible side effects when there is no clinically apparent disease is not easy.
Prior research has already shown that the development of rheumatoid arthritis can be delayed with a single dose of medication that is typically used in people who have full-blown rheumatoid arthritis. This suggests that if people can be identified at the right time, future rheumatoid arthritis can be delayed or completely prevented.
Arthritis Digest Magazine was selected by Feedspot as one of the Top 5 Arthritis Blogs on the internet in 2018.
For more in-depth features, interviews and information, subscribe to Arthritis Digest magazine, a popular title that's published six times a year. Click here for the digital version or tel 0845 643 8470 to order your had copy. You'll know what your doctor is talking about, what new drugs are in the pipeline and be up to date on helpful products.