Eating heavy metals in fish is associated with childhood arthritis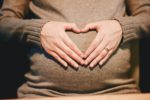 Consuming moderate amounts of heavy metals in fish during pregnancy or early childhood may impact children's immune systems and even result in juvenile idiopathic arthritis, a team reports in Pediatric Rheumatology.
Experts looked at records of 15,740 children and collected nutritional data, including fish consumption, and biological samples during pregnancy, at birth and at different ages. A total of 42 children with juvenile idiopathic arthritis (JIA) were identified, of whom 11 were positive for antinuclear antibodies (indicating autoimmune disease).
Fish consumption more than once a week during pregnancy as well as during the child's first year of life was associated with an increased risk of JIA and of antinuclear antibody-positivity.
Concentrations of aluminium, cadmium, mercury and lithium in cord blood were significantly higher in the JIA-group than in controls.
The ANA-positive, all of whom had consumed fish more than once a week their first year, had significantly higher concentrations of aluminium, cadmium, mercury and lithium in cord blood than controls. Frequency of fish consumption correlated with concentrations of cadmium, mercury and lithium.
The team concludes:
"Moderate exposure to heavy metals, associated with fish consumption, during pregnancy and early childhood may cause effects on the immune system of the offspring, resulting in antinuclear antibody positivity and JIA."
Arthritis Digest Magazine was selected by Feedspot as one of the Top 5 Arthritis Blogs on the internet in 2018.
For more in-depth features, interviews and information, subscribe to Arthritis Digest magazine, a popular title that's published six times a year. Click here for the digital version or tel 0845 643 8470 to order your had copy. You'll know what your doctor is talking about, what new drugs are in the pipeline and be up to date on helpful products.