Polyphenol-rich diet prevents inflammation in older people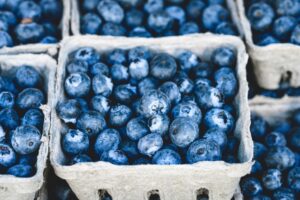 A diet rich in polyphenols appears to hold off inflammation in older people. How? By altering the microbes in the gut and inducing the production of a potent neuroprotective antioxidant called indole 3-propionic acid (IPA).
What are polyphenols?
Polyphenols are natural compounds which we eat mainly through fruits and vegetables. Some polyphenols have well-known antioxidant and anti-inflammatory properties and the ability to interact with bacteria present in the human gut and to produce postbiotics (such as IPA), which increases its positive effects on health.
There is increasing evidence that confirms that the regular consumption of polyphenols in the diet can contribute to a healthy ageing, especially if they are part of a healthy diet.
What does the new study show?
Experts used results of blood tests and faecal samples from 51 people aged over 60 years old, who followed a diet rich in polyphenols for eight weeks. They found that the diet rich in polyphenols generated a significant increase in the blood IPA levels, and a decrease in inflammation levels.
"Overall, it appears that the polyphenols dietary intervention led to changes in gut environment that allowed the thriving of beneficial bacteria, and reduced the growth of pathobionts," the experts explain. "Altogether, these changes were associated with the increase of circulating IPA levels in older adults."
It is hoped that the increase in levels of IPA in the elderly could be beneficial in delaying or preventing chronic diseases that harm the quality of life.
It isn't hard to increase the polyphenols you eat…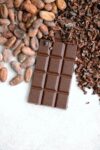 Science in a leading journal relays that the richest dietary sources of polyphenols are "various spices and dried herbs, cocoa products, some darkly coloured berries, some seeds (flaxseed) and nuts (chestnut, hazelnut) and vegetables, including olive and globe artichoke heads".
Click here to read the original research. More diet-related arthritis health stories are available here.
PS Did you know that Arthritis Digest Magazine is labelled the best UK Arthritis blog from thousands of blogs on the web ranked by traffic, social media followers, domain authority & freshness?