A destination that celebrates a diversity of landscapes, activities and foods, the Isle of Man can be enjoyed by people with all levels of mobility, reports Amelia Ireson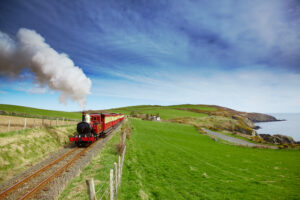 Rolling hills, lush glens, rugged cliffs and secret coves, the Isle of Man's ancient landscapes are home to a wealth of animal and plant life. Located in the Irish Sea, the island is extremely easy to get to and explore… arguably the most under-rated close-to-home holiday destination
Getting there 
Travelling to the Isle of Man by air is quick and convenient as many major UK airports run daily flights. Its airport has a number of staff trained to assist people travelling with reduced mobility. Book assistance in advance to set your mind at rest. Visit www.airport.im, tel 01624 821600.
Alternatively, you may find it easier to travel via a ferry, especially if you want to take a car. Ferry services leave from Heysham, Liverpool, Birkenhead, Dublin, and Belfast. It takes under 2.5 hours to travel from Liverpool to the capital, Douglas.
What to do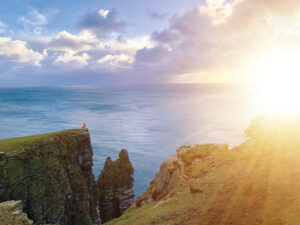 The vast majority of the island's facilities and attractions are refreshingly accessible. Start your journey of discovery in Douglas at the Manx Museum. It's bursting with treasures and artefacts from The National Gallery and the Mann At War gallery to exhibitions about the world-famous TT races, legendary riders and their motorbikes.
On the other side of the island in Peel (around 12 miles from Douglas), the House of Manannan covers the island's Celtic, Viking and Maritime history. A main attraction is Odin's Raven, a recreation of a Viking longboat in two-thirds scale.
Lifts and ramps ensure everyone has a great time at the museums, accessible toilets are installed and there is even a wheelchair available to borrow. Visit www.manxnationalheritage.im, tel 01624 648090.
Enjoy some vintage Victorian charm via the Manx Electric Railway that has run along the eastern coast of the Isle of Man for over 120 years. Wheelchair and limited mobility access is available with a specially modified carriage (tel 01624 697473).
Experience the island's nature and wildlife by putting yourself in the hands of the experts. A guide – by foot or boat – can show you the best spots for wildlife watching, from wildflowers and birds to dolphins and basking sharks. Visit www.manxsealifesafari.com.
The Isle of Man TT is a must-see event for motorsport fans (and for anyone who has a sense of adventure). Every May and June the world's greatest road racers gather to test themselves against the incredible Mountain Course, a 38 mile route carved out of the island's public roads.
Getting around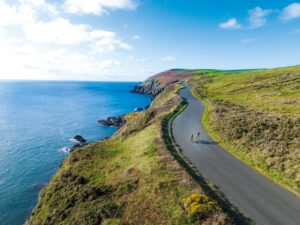 If you haven't brought a car on the ferry, you could hire one. Alternatively, travel by taxi, bus or even the Victorian rail networks make getting around the Isle of Man a piece of cake. A Go Explore card enables people to travel seamlessly across all Isle of Man Transport scheduled bus and rail services. Buy online or in person from the Welcome Centre in Douglas Sea Terminal, the airport information desk, main stations and the House of Manannan in Peel.
Where to eat
The Isle of Man prides itself on the quality and variety of its locally produced food and drink. Cafes and restaurants that make maximum use of the island's rich harvest of local produce display a Harvest Isle of Man plaque.
For accessibility, look to the Shore Restaurant located towards the south of the island. Overlooking the dramatic sweeping beach of the South coast, it has wheelchair access, an accessible toilet on the ground floor and a disabled parking space nearby. Visit
www.theshore.im, tel 01624 832269.
Where to stay
A number of places to stay have been accredited with a mobility rank, showing that they make accommodation for older and less mobile guests more accessible.
The Mannin Hotel in the heart of Douglas, for example, is suitable for people with restricted walking ability and for those who may need to use a wheelchair some of the time and can negotiate a maximum of three steps. A couple of rooms have accessible walk-in wet rooms with grab rails and alarm pulls, and access to the rooms is convenient. They also feature some of the best views of the sea from the hotel. Visit www.manninhotel.im, tel 01624 602555.
Don't miss
A visit to The Lady Isabella, the world's largest surviving working waterwheel, a magnificent feat of Victorian engineering and ingenuity. The site is complete with parking areas for disabled visitors, a ramp and level access.
Like what you see? Check our our reviews of The Isle of Wight and The Scilly Isles.