Zinc levels should be recorded in people with arthritis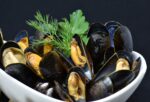 The amount of zinc and cadmium in the blood ought to be tracked in people with osteoarthritis and rheumatoid arthritis, as the metals could impact on treatment choices.
A new article in Review Nutrients looked at the effects that zinc (a nutritionally essential metal) and cadmium (a non-essential metal) have on the immune system, inflammation and metabolism.
We already know that zinc decreases in the blood of people with rheumatoid arthritis. But we don't know if this is because people don't get enough zinc in their diets or if the inflammatory response decreases the zinc.
Cadmium interferes with zinc's functions. And inhaling cadmium may triggers a form of nodular rheumatoid arthritis.
The authors of the review conclude that "both metal ions should be monitored routinely in arthritic disease and that there is untapped potential for prognosis and treatment."
A little more about zinc
The amount of zinc we need is about 9.5mg a day for men and 7mg for women (aged 19 to 64 years). We should be able to get all the zinc we need from our daily diet. Remember not to take high doses of zinc, as it can reduce the amount of copper the body can absorb, leading to anaemia and weakening of the bones. Good natural sources of zinc include:
Meat
Shellfish
Dairy foods
Beans
Chickpeas
Lentils
Quinoa
Cashew and walnuts
Seeds including chia, ground linseed, hemp and pumpkin
Click here to read the original research.
Arthritis Digest Magazine is selected by Feedspot as one of the Top 5 Arthritis Blogs in 2020.
For more in-depth features, interviews and information, subscribe to Arthritis Digest magazine, a popular title that's published six times a year. Click here for the digital version or tel 01892 354087 to order your hard copy. You'll know what your doctor is talking about, what new drugs are in the pipeline and be up to date on helpful products.